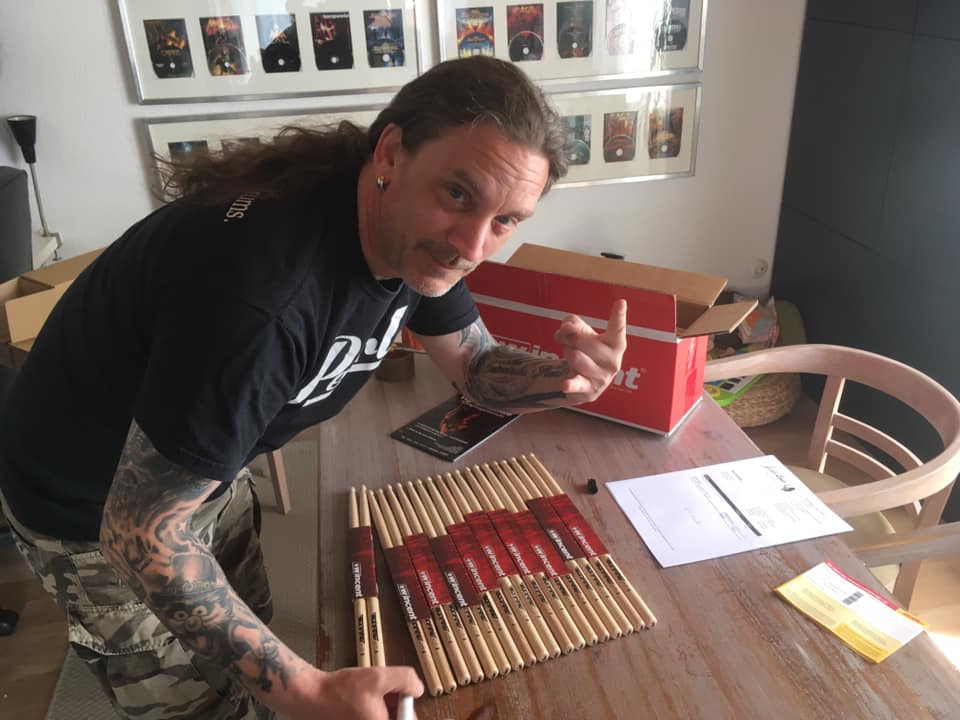 Limited "Bonfire" 2020 Fistful of Fire Tour Sticks 2B
Hallo Ihr Lieben, nachdem wir mit Bonfire leider unsere Tour verschieben müssen, habt Ihr hier die Möglichkeit, meine Sticks für die Tour inkl Porto innerhalb Deutschlands zu erwerben.
Lege zusätzlich eine unterschriebene Autogrammkarte dazu. Bitte kurz nach Kauf per Mail mitteilen, ob die Stöcke auch unterschrieben werden sollen!
Lieferzeiten sind leider im Moment von der guten Post/Hermes etc abhängig!
Hello dear ones, after we unfortunately have to postpone our tour with Bonfire, here you have the opportunity to purchase my sticks for the tour including postage within Germany.
A signed autograph card is also included. Please let us know by email shortly after purchasing if you would like the sticks personally signed.
Delivery times are unfortunately dependent on the good post office / Hermes etc. at the moment!
*** Shipping outside Germany is not included *** if you have questions, don't hesitate and ask me!!!